Donate To CASA
Help us make a difference
CASA is a non-profit organisation that has been helping people with disabilities to develop social networks and friendships for over 40 years.
Our one-to-one support for each member at monthly social events has made a positive impact on the lives of many. However, we cannot do this alone. We need your help.
Your donation, no matter how big or small, will make a real difference in the lives of our members.
Donate
How to donate to CASA
There are several ways you can donate to CASA:
Card Payments
Card payments can be made through the CASA office. Please give us a call on 0871260975 or email us at info@casa.ie for more information.
Each donation method is secure and you can be sure that your donation will go directly to helping our members. Donate now using one of the methods above and help us continue to make a positive impact.
Donate
Your donation makes a difference
At CASA, we are dedicated to creating opportunities for people with disabilities to connect with others and build meaningful relationships. Your donation has a profound impact on the lives of those we serve.
With your support, we are able to provide one-to-one support for each member at monthly social events and create lasting memories.
Your donations go directly to supporting our programs and helping us reach even more people. Here are just a few examples of the impact that your contributions can have.
€10
Can help provide refreshments for one of our monthly social events.
€25
Can help us provide supplies for a monthly social event.
€50
Can help cover transportation costs for members to attend social events.
€100
Can help fund a special outing or activity for our members.
€250
Can help us provide one-to-one support for a member for a full year.
€500
€500 can help cover the cost of renting venues for our events.
What CASA Members Are Saying
When I went along to my first CASA social little did I know it would be a stepping stone for me. I still remember the tremendous welcome I got. That feeling remained with me. I felt so welcome and felt that I had something to give.
As a disabled person I always tend to wonder are people seeing me, or are they seeing the wheelchair. The fact that I am in a wheelchair is just a fact of life. My friends in CASA, I am glad to say have always only ever seen… me…
Embracing the principle of one to one helped our daughter fit with ease into the CASA family. Over this time she has enjoyed socials and holiday breaks to Swords and Malahide. These times of respite have been invaluable to us as parents. The friendships our daughter has made in the CASA family have helped to make her a happy confident person. When asked what CASA has mean to her she replied "Being with my friends"
There are no words to describe how absolutely amazing this group is honestly. I have been a member of CASA for over 30 years. It is a charity very close to my heart. CASA has given me so much over the years. I have met so many wonderful people I am thrilled to be able to call friends. I have had the opportunity to go to Lourdes on pilgrimage many times, it is such a special experience. I am so very lucky to be a part of this wonderful organisation.
The joy I got from helping others. The wonderful friends I made and a very special trip to Lourdes with Casa in 1988 before I emigrated to Australia. I still write to one person that I looked after and I visit him every time I go home to Cork. He is almost 71 and going strong.
Like many novice volunteers I started out wanting to make a difference, give something back, feel good about my place in life. Caring is a shared experience it's hard to say who is helping who, and you know its working when you're still there.
What I like about CASA ……….volunteers, family, friends, Social outlet is very important. Paddy ropes me into bucket collections.
I enjoy the social aspect of CASA. I enjoy meeting all the members and going to Lourdes with CASA
CASA means coming together, meeting your friends and having a good time. Singing, chatting and eating meals together. Making new friends and hopefully staying together. I've been in CASA for a long, long time and hopefully for many more years to come.
The volunteers in CASA are very nice to me. They make me feel very happy. I am a member for 30 years
I look forward to the socials every month and getting to hang out with my friends. The Mass is always beautiful and then the sing song and dancing the day away. The room is always full of love and happiness, Its a great way to spend a Sunday Funday with my friends. I have been volunteering with CASA for the past 10 years and made so many beautiful friendships. I am so grateful and look forward to each event. I get to share and make memories. Thank you CASA for all you do.
I joined CASA over 23 years ago. My intention was to go to one social only. Look what happened!! I got hooked on the jolitty and the caring atmosphere. Since retiring I have resigned other volunteering duties but could never see my life without CASA.
I've been with CASA years now and I love it. It's a great organisation both for volunteers and Members. I've gone to Lourdes on many occasions and would recommend CASA to anyone.
I enjoy meeting everyone and hearing what everyone has been up to. Helping with someone it makes me feel like I'm giving something back. The people in CASA are so happy at every social .. It makes me happy.
One To One Care
Ensuring That No One Gets Lost In The Crowd
One-to-one care is the hallmark of all CASA activities. In practice, this means that each member is paired with a volunteer for the duration of the activity.
When CASA was first set up, groups did not pair people off together. It was noticed that some members got left out or lost in the crowd. One-to-one care ensures that all members get the attention or help they need.
It is not the intention that members will only interact with the person they are paired with. It simply guarantees that everyone will be able to participate fully in the activities, with the comfort of knowing they have someone at their side should they need them.
Thank You
Friends of CASA
Over the years CASA has received a number of very generous donations and help from businesses in Ireland. We'd like to take this opportunity to thank them for their kindness.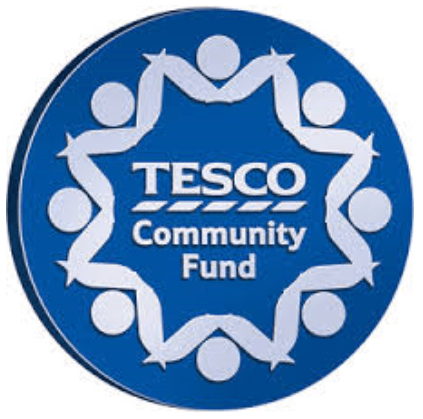 Get News & Updates
Sign up to our newsletter to receive the latest news, upcoming event information, service updates and more.
Get In Touch
Office Manager:
Zoe - zoe@casa.ie - 087 126 0975
Communications Officer:
Anne - anne@casa.ie - 086 3750421
15 Ard Na Mara,
Malahide,
Co. Dublin
K36 HC89